Name:AnalyticsTrackingId Value:ea5d1180-bec3-4a39-9b85-12b00afc9f71
Telos, a high-performance blockchain platform, recently announced a partnership with Déesse, a play-to-earn RPG built on the blockchain that incorporates NFTs and DeFi.
With Telos' attempts to develop and deepen its GameFi ecosystem and create new opportunities inside the quickly-expanding blockchain gaming sector, this collaboration represents a significant step.
Players can acquire tokens and NFTs through gameplay in Déesse, an idle RPG or CPG that is accessible on both mobile and web platforms.
Telos is the chosen blockchain for high-performance applications looking for speed and dependability since it offers the technical and financial foundation to support creative ideas and decentralized apps (dApps).
San Francisco, CA, March 17, 2023 (GLOBE NEWSWIRE) — Telos is thrilled to unveil our new partnership with Déesse, an innovative blockchain-powered play-to-earn RPG that combines the best of gaming, NFTs, and DeFi. This partnership is a key milestone in Telos' ongoing mission to expand and strengthen our GameFi ecosystem, paving the way for new opportunities and synergies within the rapidly growing blockchain gaming industry.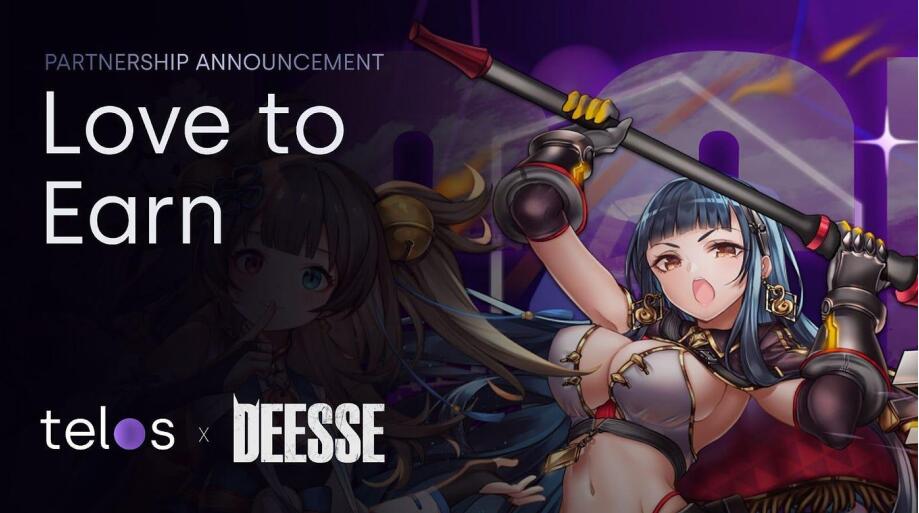 About Déesse
Deesse is a blockchain enabled, idle Role-Playing Game (RPG) or Card Placement Game (CPG) with progress-based and skill-based features with the incorporation of the Play-to-Earn mechanic, allowing players to earn tokens and NFT in the gameplay. Deesse will be available on both mobile apps and web pages.
About Telos
Telos is a high-performance blockchain that provides a secure and decentralised platform for dApps and other blockchain-based projects. With cutting-edge technology that delivers scalability and accessibility, Telos makes it effortless for developers to build and launch innovative projects on its network. Telos provides the ideal technical and economic infrastructure to foster user creativity and simplify blockchain integration, connecting the world's most imaginative projects worldwide. Telos is the go-to blockchain for high-performance dApps and projects that want to ensure the fastest speeds and rock-solid reliability.